---
Inside-Peru Home - Peru Attractions - Pisac Peru

Pisac Peru - Pisac Ruins and Pisac Market

Traditional Shopping and Ancient History
Pisac, Peru is a small, quaint town nestled in the Sacred Valley featuring such attractions as its popular market and extensive Inca ruins.





Departing from Cusco on a Sacred Valley tour, you'll travel for an hour before your first stop in Pisac, Peru.

You'll admire the countryside and its lush green terraces along the way to Pisac, Peru.

The two

main

points of interest in the Pisac Peru (Pisaq) area are:

While the highlights of the Sacred Valley on the whole promise a relaxing day for visitors, the town of Pisac, Peru continues to grow in popularity mainly as a result of its traditional market and its historic Inca ruins.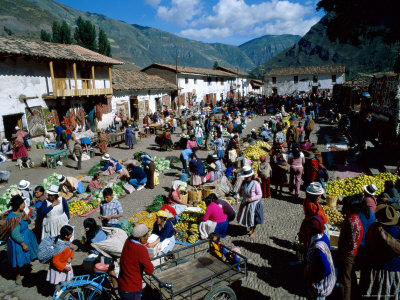 Town of Pisac, Sacred Valley, Peru
Pisac Market
Recognized for its diversity and considerable size, the Pisac market draws countless tourists to this town each week.

Every Sunday, a sizable area of the town is converted into a bustling market filled with unique handicrafts, ceramic souvenirs, jewelry, instruments, and traditional wear, including alpaca clothing.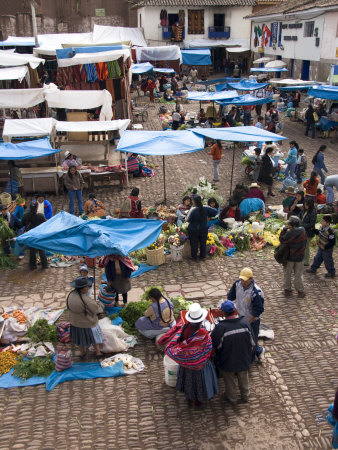 Market in the Village of Pisac Peru - the Sacred Valley, South America



Natives dressed in traditional clothes can also be seen bargaining in the Quechua language, seeking to trade their goods for similar items.

Bargaining is very common when purchasing in the Pisac market, although tourists should keep in mind that prices will be similar to those in artisanal centers in Cusco.

For a better deal, buy various items from one vendor.



If you are unable to visit the traditional Pisac market on a Sunday, smaller markets can also be found on Tuesdays and Thursdays.

Tourists traveling on the Sacred Valley tour will be allowed about 25-30 minutes of the tour time to browse around the Pisac market.

The market offers a great opportunity for photos with colorful crafts and textiles and plenty of local people in their daily environment to add interest to your pictures of Pisac, Peru.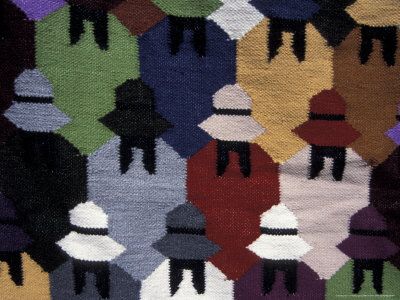 Pisac Market with Traditional Wool Blanket Souvenirs, Pisac, Peru



For those who want more than the brief visit offered by Sacred Valley tours, local buses to Pisac leave Cusco each day.

Taking the bus provides a cost-effective way of visiting the town and market (approximately 5 soles or $2 per person).

Another more pricey option would be to rent a private car for the day, complete with taxi driver. This can be arranged through tourist agencies in Cusco and will cost anywhere from 150-200 soles (approximately $57-$75).

If you hire a van and driver/guide, you may be able split the cost with 7 or more people and come out ahead.

Book your tour of Pisac Market and Pisac Ruins now - as low as $13.00 USD.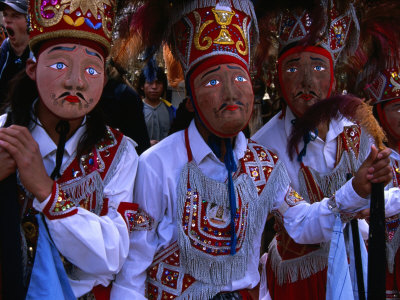 Costumed Dancers at the Fiesta De La Virgen Del Carmen, Pisac, Peru
Pisac Ruins
The Pisac ruins are one of the richest forms of Inca architecture in the valley second only to Machu Picchu.

At 11,200 feet of altitude (1,700 feet above the valley), the Pisac ruins are quite impressive. The Inca architecture is especially stunning for those who have only heard of the ruins at Machu Picchu; these and other ruins in the Sacred Valley could easily stand out on their own anywhere in the world.

The majority of tourists visit the Pisac ruins as part of the Sacred Valley tour (approximately 60-90 minutes of visiting), but it is also possible to arrive at the ruins by a private rented car or hiking up the hillside.


Residence - Pisac, Peru Ruins - Sacred Valley



In order to enter the Inca ruins at Pisac, Peru, all tourists will need to purchase a boleto turistico (tourist ticket).

This boleto can be purchased in Cusco (Cuzco) or at the security checkpoint outside the Pisac ruins.

At this point, security officials will stop each tour bus/person and ask to see this ticket.



NOTE:

It is not possible to just wait and pay a fee to enter the ruins; you can

only

enter with the boleto turistico!



Once inside the Inca ruins, many tourists are left breathless by the Sun Temple, which is similar to the Sun Temple found at Machu Picchu.

Also called Intihuatana, the Sun Temple at the Pisac ruins consists of an oval wall that encloses a ceremonial stone. This stone, possibly an altar, is best seen from directly above rather than from the side (as in the photo as shown here).





Temple of the Sun - Pisac, Peru Ruins - Sacred Valley


Additionally, water ducts made of solid rock speak to the importance of having a reliable water supply for agriculture.

A rim of terraces, steps, residences, and crevices complete the remarkable citadel, which is believed to have been constructed for military, political, and religious reasons.


Terraces Near Ruins - Pisac, Peru - Sacred Valley

, Peru



In addition, a short walk upward from the ruins is an ancient cemetery, in which tombs are still visible.

Studies are currently investigating whether this cemetery could possibly be the largest graveyard of the Inca Empire.


Steps Leading Up to Ruins - Pisac - Sacred Valley

, Peru


Thus, with the majority of construction still in great condition, the Pisac ruins are undoubtedly a true marvel overlooking the Sacred Valley and Urubamba River.


~ Contributed by Inside-Peru's Associate Writer

Michelle Dinos




---
Sacred Valley - Pisac
From Cusco (Cuzco) - Sacred Valley Tour
With an ideal climate and millions of opportunities to take amazing photos, this is a day trip that you cannot miss from Cuzco. Pass through the villages of Pisaq (Pisaq), Calca, Urubamba, Ollantaytambo and Chinchero to see ancient Inca archaeological sites and indigenous marketplaces with...

Discover the best of Cusco (Cuzco)
Go to Peru Attractions from Pisac Peru

Go to Inside-Peru Home Page
Custom Search
---
Breaking News Peru
---
---
The White Rock
An Exploration of the Inca Heartland
---
The Peru Reader
History, Culture, Politics
---
The Conquest of the Incas
"A superb work of narrative history"
-- Antonia Fraser
---
Birds of Peru
"A major accomplishment"
-- Birder's World
---
---
---
---
---

Alpaca wool cape, 'Andean Bonfire'